12V 100AH LifePO4 Battery
Product Detail
Product Tags
The lithium iron phosphate battery is a lithium ion battery using lithium iron phosphate (LiFePO4) as the positive electrode material and carbon as the negative electrode material.The rated voltage of the monomer is 3.2V, and the charge cut-off voltage is 3.6V~3.65V.
During the charging process, some of the lithium ions in the lithium iron phosphate are extracted, transferred to the negative electrode through the electrolyte, and embedded in the negative electrode carbon material; at the same time, electrons are released from the positive electrode and reach the negative electrode from the external circuit to maintain the balance of the chemical reaction. During the discharge process, lithium ions are extracted from the negative electrode and reach the positive electrode through the electrolyte. At the same time, the negative electrode releases electrons and reaches the positive electrode from the external circuit to provide energy for the outside world.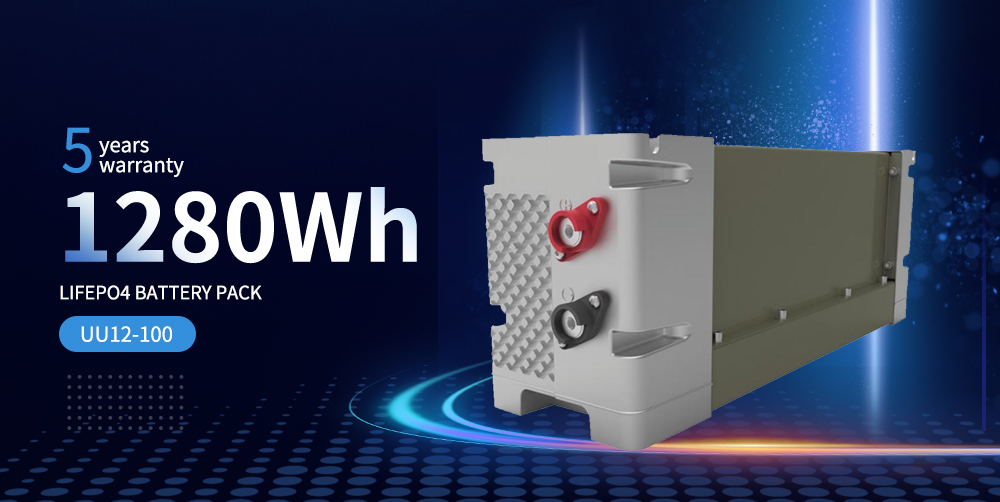 | | | | |
| --- | --- | --- | --- |
| Model | UU 12-100AH |   |   |
| Storage Capacity | 1280Wh | Standard Capacity | 100Ah/12.8V |
| Standard Charging voltage | 14.4-15V | Continuously use input current | 80A |
| Continuously use output current | 80A | Maximum Charging Voltage | 25V |
| Cut-off | 9-12V | Charging Voltage of Solar panel | 22V |
| Maximum Solar Panel input Current | 100A | Charging Cut-off Voltage | 13.8-14.6V |
| Overcharge delay protection | 1000ms | Over-Discharge delay protection | 1000ms |
| Short circuit protection recovery | Disconnect load | Short circuit protection delay | 330us |
| Self-Discharge(25°) | <3%/month | Depth of discharge | >80% |
| Cycle Life | >5000 times(<0.5C) | C-rate discharge | <0.8C |
| Charge method(CC/CV) | Operation:20℃-70℃Recommendation:10℃-45℃ | Warranty | 5 years |
| Product size | 490±2mm*144±2mm*188±2mm | Package size | 575±5mm*220±5mm*260±5mm |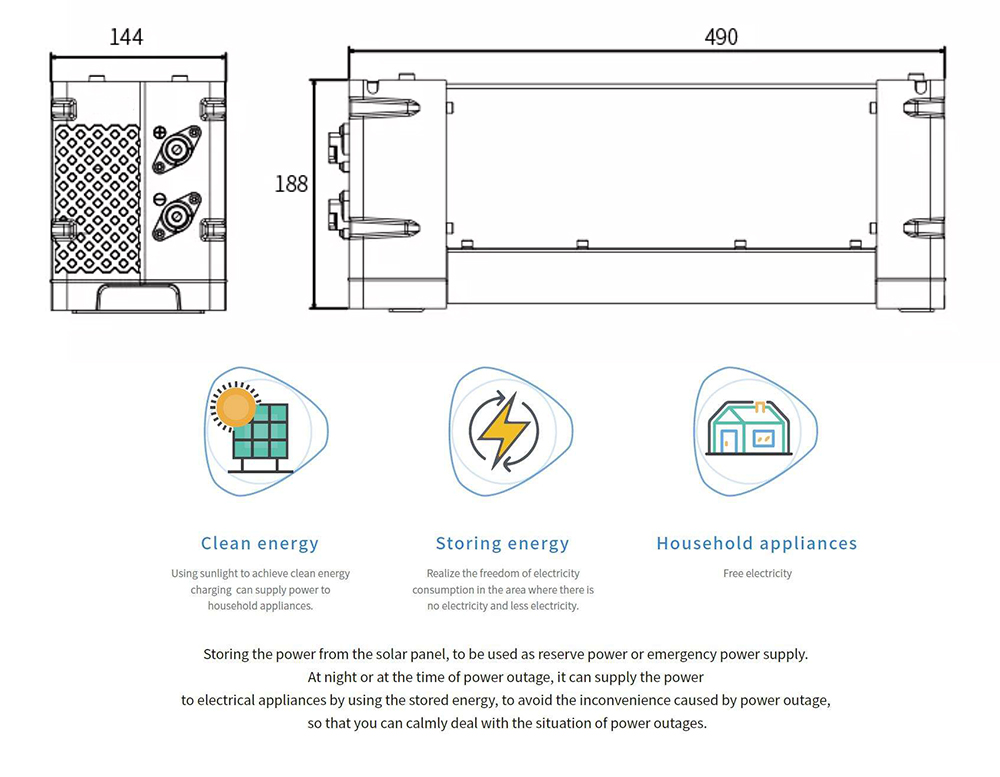 Product Feature and Advantage
1. Ultra-long cycle life, the cycle life reaches more than 2000 times, and its discharge capacity is still greater than 80%;
2. Safe to use, under the condition of abuse, the inside or outside of the battery is damaged, the battery does not burn, does not explode, and has the best safety
3. It can charge and discharge quickly with high current;
4. Good performance at high temperature, wide working temperature range (-20C--+75C);
5. Small size and light weight;
6. No memory effect, no matter what state the battery is in, it can be used at any time, no need to discharge it before charging;
7. Green and environmental protection, does not contain any heavy metals and rare metals, non-toxic, non-polluting, in line with European RoHS regulations, is the best green battery.
LiFePO4 batteries have the advantages of high working voltage, high energy density, long cycle life, good safety performance, low self-discharge rate and no memory effect.
Our battery all use cut aluminum case,can keep safe and anti-shock.all battery within battery management system(BMS) and MPPT controller(Optional).
We get below certification to help customer to win global market:
North America Certificate: UL
Europe Certificate: CE/ROHS/REACH/IEC62133
Asia & Australia Certificate: PSE/KC/CQC/BIS
Global Certificate: CB/IEC62133/UN38.3/MSDS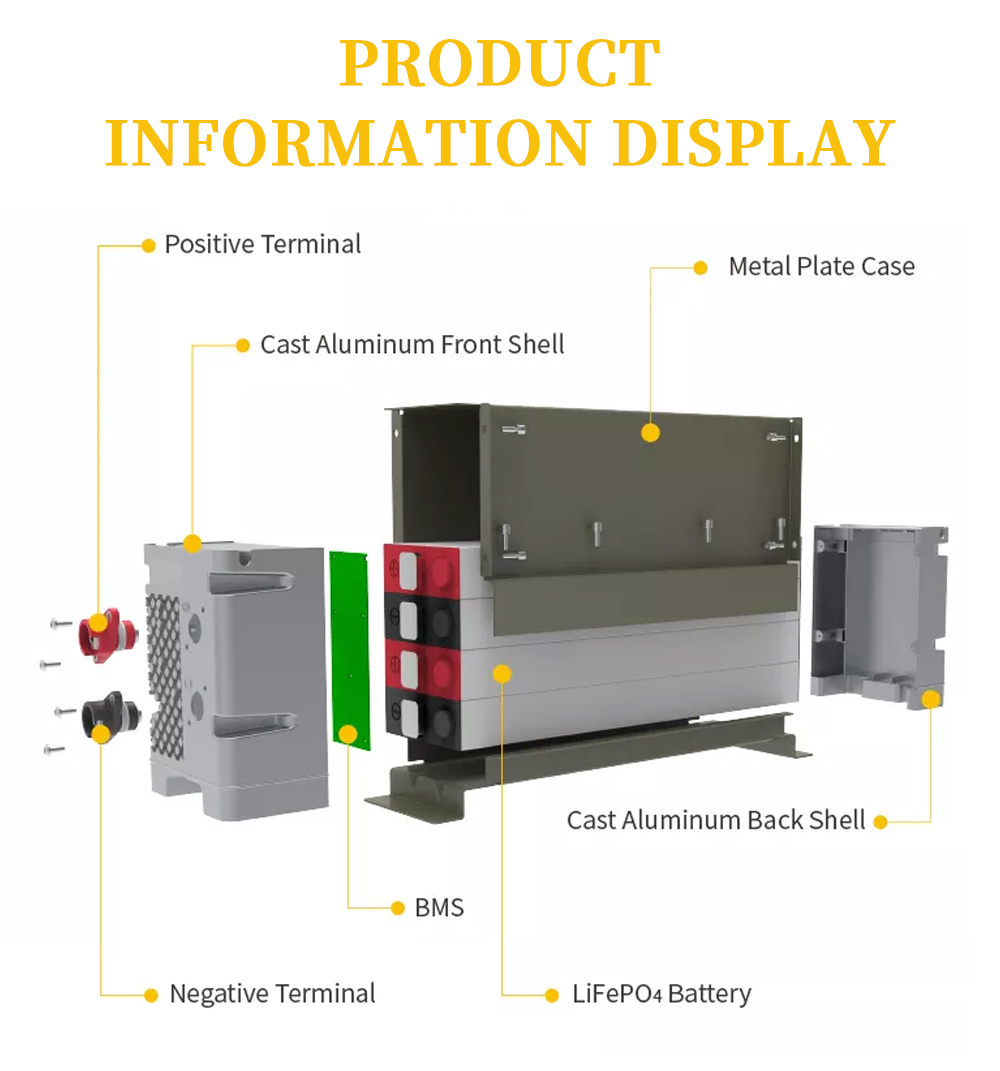 Our company focus on LifePO4 battery with professional technical team,over 100000㎡ factory and fully automatic production line.
All materials through carefully selected and seriously test,our product in 3.2V low voltage design, safe and reliable.With LiFePO4 battery, high safety, long lifespan.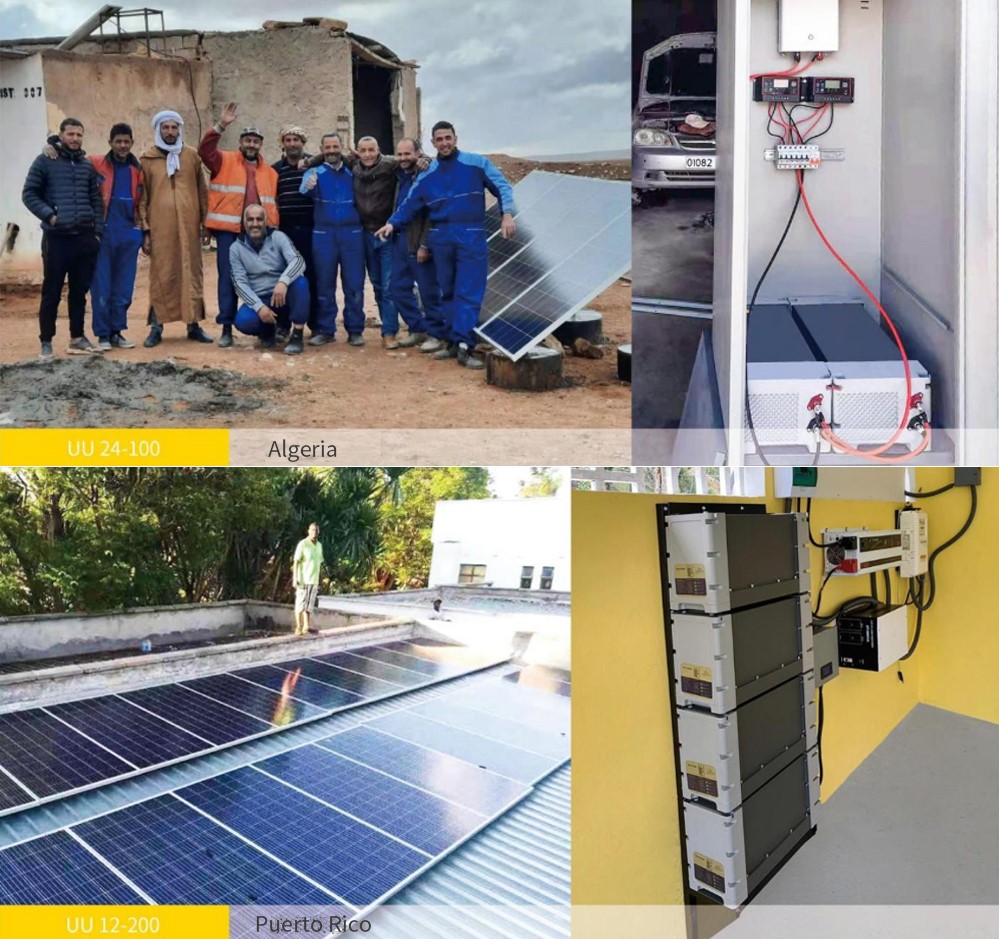 ---
Previous:
---